Signs and billboards often vie for our attention while we're out and about. These can be thought of as predecessors of mobile marketing. As our glances turn towards our own smart phones and tablets, these devices have become a natural destination for advertising and engagement.
Mobile marketing is marketing that engages people where they are, and when they're interested in making a purchase. No wonder it has gained status as a business buzz term.
But what is mobile marketing? It can be thought of as a catchall term for practices including mobile websites, QR Codes, text messages, mobile apps, and location-based marketing.
In this post, we'll go over the individual elements of mobile marketing, and give you an idea of what they can offer your business.
Mobile devices are competing with traditional advertising like billboards for consumer attention. (image by fschroiff)
Mobile websites
We think mobile sites are enormously important because they allow your business to reach all your audience members, no matter what device they use. Mobile sites are ones that look and function properly on mobile devices. (Our post on mobile friendly websites covers some of the issues to discuss with your developer). Mobile compatibility is an advantage for businesses because visitors can see your product then and there, rather than waiting until they're in front of a computer, because by then, they'll likely have forgotten.
An easy way to evaluate your mobile website is to simply see how your site looks and functions on your own phone. Also, borrow a friend's phone and see how it looks. Try to browse your site from as many different phones as you can. You can also see how your site looks from online mobile emulators like Opera Mini Simulator or any of the downloadable emulators.
QR Codes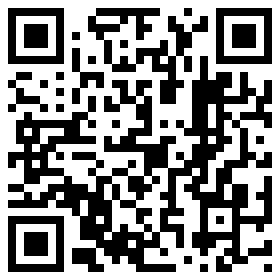 This abstract QR code leads to a URL — in this case, the Kobayashi Online Facebook page.
QR codes look like a random assortment of black and white squares to the human eye, but mobile phone cameras interpret them differently — often as directions to a webpage.
Some say the uses of QR codes are only limited by our imaginations. The codes can be displayed on business cards, temporary tattoos, posters, and products themselves. These codes, in turn, can lead people anywhere, such as a restaurant's takeout menu, a transit map, a product catalog or a movie trailer.
Marketers have been using QR codes for years for various purposes from simply leading people to a website, but also other processes like getting a coupon or streaming an mp3.
What's more, flyte new media founder and president Rich Brooks has remarked that "there's a certain amount of fun and surprise with QR Codes." When someone chooses to scan one, for instance, they don't necessarily know what's behind the door, which can be exciting.
Brooks notes that QR codes aren't right for every situation, but they often work well as an addition to print media, offering "a way for non-digital products and services to leverage the Internet and mobile marketing all at the same time."
SMS messages
SMS messages (also known as text messages) are currently the most prominent form of mobile messaging with about 6.9 billion SMS messages having been sent in 2011, according to mobiThinking statistics and research. The agency expects this number to rise to an astonishing 8 trillion in 2012.
While these SMS messages are largely sent from one individual to another, application to person SMS, whereby a company sends an automated message, is growing. A company using A2P could be a bank providing an alert about your account, or a retailer providing a special offer.
But you don't necessarily have to have people opt-in to get A3P SMS messages. So-called "proximity systems" let messages be broadcast to all mobile users in a specified geographical area, whether they're advertising, public information, or anything else. You could walk into a mall and get an alert about a sale going on at one of the stores.
In general, people seem to respond well to SMS messages. While North America has been somewhat resistant to SMS messages, opt-in SMS in the UK is very effective. According to a survey, two out of five Britons would likely react favourably to opt-in marketing messages.
Mobile apps
It just makes sense for some businesses to have their own mobile applications. For instance, mobiThinking found that the ticket industry had a lot to gain from including mobile capabilities such as mobile ticket purchase and management, making it almost mandatory for a ticket retailer like Ticketmaster and its competitors. Most retailers choose to build their native mobile applications on iOS and Android, the top smartphone platforms in the US.
But businesses don't have to build and maintain their own apps, which can be an expensive and time-consuming process. Ads can offer a lot of the advantages of apps without all the headaches.
In his address to the NYU Stern School of Business, Eric Litman explains that ads on mobile devices are not static like billboards or newspaper ads. They can provide a full-screen, immersive experience that users can interact with. "Build a rich, engaging ad that can do basically everything you can do in a mobile application, but in an ad unit itself," he says. In order to draw people to these ads, he recommends companies partner with developers and content producers. Services like Google Mobile Ads can also help place ads on mobile devices.
Location-based marketing
Location-based applications, available as either native apps running on a phone or within a Web browser, have transformed how we see the real world. Services like foursquare, Yelp, SCVNGR, Google Places and Gowalla help you engage with customers and prospects who are in a specific locale.
The Yelp iPhone app lets people see reviews of nearby businesses.
Getting customers to review your company is important, because, as social media specialist Ivan Walsh says, reviews "give us a sense of comfort as others have helped us make the right decision."Your blog may connect with people based on the topics you cover, but these location-based networks help you connect based on location. Someone using Yelp, for instance, may find out that there's a great Italian restaurant, Web developer, or car mechanic in their city based on user-submitted reviews.
To get the most out of Yelp, social media consultant Bridget Ayers recommends creating a Yelp business profile, and becoming active on the site by reviewing other businesses, and posting discounts and announcements, which could make it into Yelp's weekly email news blast.
Whether it's Yelp or another location-based app, it's important to be consistent with your company's profile, actively engage with others on the network, and be genuine in all your actions. This will help drive word of mouth referrals and added loyalty.
Businesses are quickly learning about the benefits of mobile marketing, which has grown rapidly over the past few years. Acquity Group's 2011 Mobile Audit found that 12 per cent of sites in 2010 were compatible with mobile browsers, and 7 per cent had downloadable apps. In 2011, 37 per cent of sites compatible with mobile browsers, and 26 per cent had downloadable apps.
As people increasingly look toward their phones and tablets to make purchasing decisions, businesses owe it to themselves to examine how they can better connect with mobile clientele.
Need help making your business mobile friendly? Hit the road with Kobayashi Online!